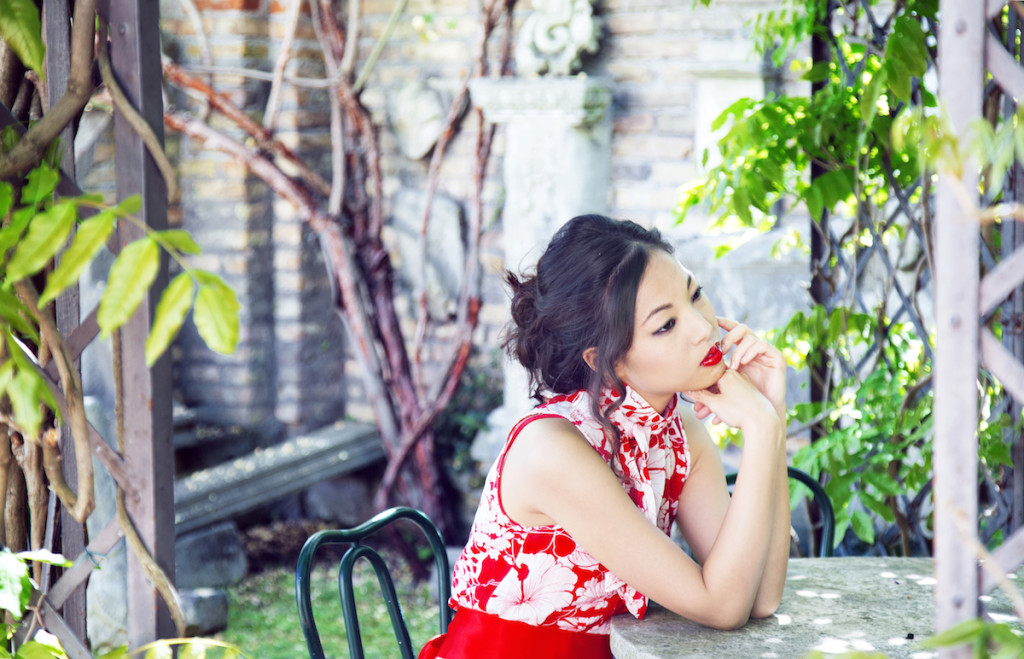 Among the most interesting emerging talents, the pianist Sun Hee You is gathering successes and approval both from the public and from the juries of the competitions. In particular, she has been praised for her passion at the keyboard, based on a profound artistic and professional solidity.
Ever since her debut with Seoul's Yangeum Orchestra in Beethoven's Second Concerto, she has succeeded in transforming the gifts of an enfant prodige into the expressive and technical maturity of a complete artist.
She has played with many orchestras, among which the Orchestra Sinfonica di Roma, the Orchestra Sinfonica Abbruzzese, the Kaunas Symphony Orchestra and the Stara Zagora Orchestra, playing under the conduction of Julian Kovachev, Pavel Berman, Rui Massena, Francesco Ivan Ciampa e Yun Ho Chu.
After obtaining numerous victories in several national competitions she was awarded the first prize at the Vanna Spadafora International Competition (Rome) and the Città di Avezzano International Competition, where she was also given the prize of the public.
Born in Seoul, Sun Hee You has studied at the famous Yewon School, to then move to Italy where she obtained the Diploma from the Conservatorio Santa Cecilia (Rome); she went on to study with Lazar Berman and Valentina Berman at the Accademia musicale di Firenze and with Rocco Filippini for Chamber music.
She has also had to opportunity to work with famous artists such as Bruno Canino, Oxana Yablonskaya, Paul Badura-Skoda and Boris Petrushansky.
Her repertoire goes from the Baroque Period to the Twentieth Century; for Naxos she has recorded A notte alta, La Partita, and Scarlattiana, for piano and orchestra by Alfredo Casella.
Recently she has dedicated herself more and more to a new type of contemporary repertoire, the music of Nikolai Kapustin, Russian composer; the structure of his music is classical, but his style and language belong to jazz.
Her new album, released by Piano Classics, is having considerable success both from the public and from international critics. She has been compared to the legendary Oscar Peterson for her rhythm and timing and to Bill Evans for her sound and touch. After only two days from the release, her CD was sold out in Korea.
Tra i più interessanti talenti emergenti, la pianista Sun Hee You sta raccogliendo successi e consensi sia dalla critica delle sale da concerto che dalle giurie dei concorsi. In particolare, sono state lodate la sua passionalità alla tastiera fondata su una profonda serietà artistica e professionale.
Sin dal suo debutto con l'orchestra Yangeum di Seoul come solista nel Secondo Concerto di Beethoven, è riuscita a trasformare le doti di un enfant prodige nella maturità espressiva e tecnica di un'artista completa.
Sun Hee You ha suonato con numerose orchestre, tra le quali si possono ricordare l'Orchestra Sinfonica di Roma, l'Orchestra Sinfonica Abbruzzese, la Kaunas Symphony Orchestra e l'Orchestra Stara Zagora, collaborando con i direttori Julian Kovachev, Pavel Berman, Yun Ho Chu, Rui Massena, Francesco Ivan Ciampa.
Oltre ad aver riportato svariate vittorie in diversi concorsi nazionali, si è affermata con il primo premio al Concorso Internazionale Vanna Spadafora a Roma ed al Concorso Internazionale Città di Avezzano, dove si è aggiudicata anche il premio speciale del pubblico.
Nata a Seoul, Sun Hee You ha studiato dapprima alla prestigiosa Yewon School, per poi trasferirsi in Italia dove ha conseguito il diploma con il massimo dei voti presso il Conservatorio Santa Cecilia di Roma; successivamente si è perfezionata all'Accademia musicale di Firenze con Lazar Berman e Valentina Berman e all'Accademia di Santa Cecilia in Musica da Camera con Rocco Filippini. Ha inoltre avuto l'opportunità di lavorare con rinomati artisti, quali Bruno Canino, Oxana Yablonskaya, Paul Badura-Skoda e Boris Petrushansky.
Il suo repertorio spazia dal Barocco al contemporaneo; ha inciso per la Naxos A Notte Alta; La Scarlattiana; e La Partita per pianoforte e orchestra di Alfredo Casella.
Di recente si sta dedicando ad un nuovo tipo di repertorio contemporaneo, quello di musiche di Nikolai Kapustin, compositore russo, la struttura della sua musica è classica, ma lo stile e linguaggio appartengono al jazz.
Il suo nuovo disco uscito con etichetta Piano-Classics, sta avendo notevole successo sia dal pubblico, sia dalla critica internazionale, paragonandola ai mitici Oscar Peterson per il suo ritmo-timing e Bill Evans per il suo suono e tocco, dopo soli due giorni dalla distribuzione ufficiale in Corea è andato sold out.