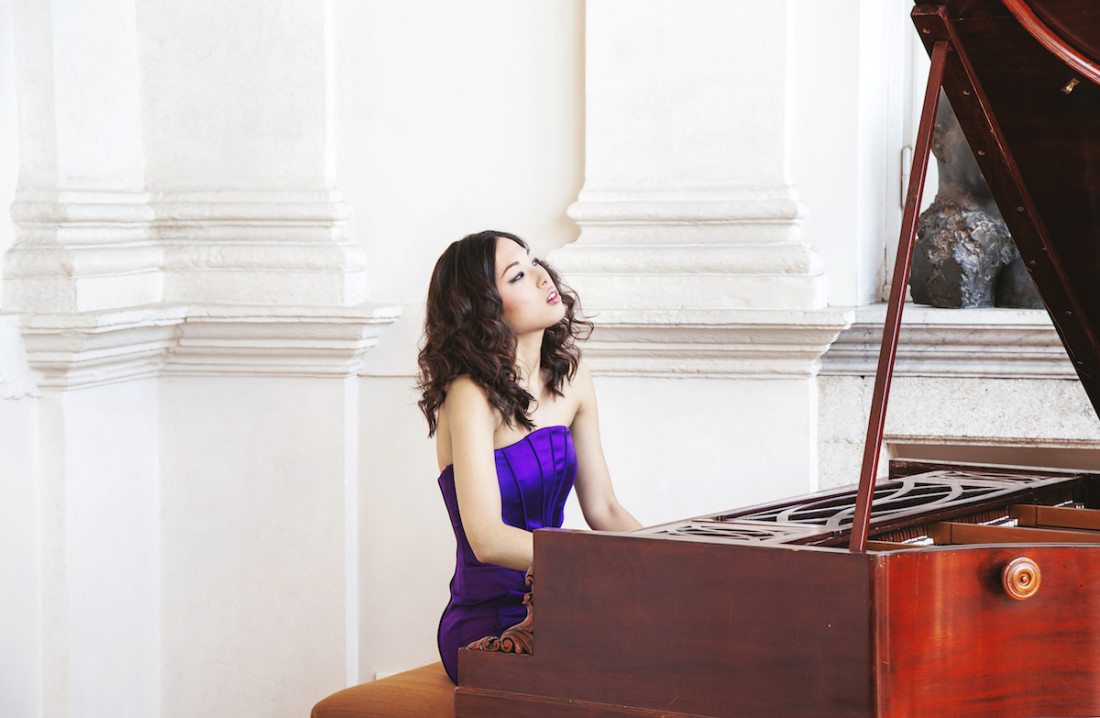 These two discs of jazzily sophisticated solo piano music by Nikolai Kapustin are available separately. They are dealt with together for convenience. There's little to choose between the two pianists but if pressed I would say that Sukyeon Kim projects a degree more elation in virtuosity while Sunhee You has a slightly warmer way. The two discs are pretty much complementary; the only overlaps are with Concert Etudes I and VII of the op. 40 set and the Op. 41 Variations. Both discs are in excellent sound. It's only a pity that each pianist cherry-picks among the op. 40 and 59 sets. There was room for the whole book in each case. Kapustin had written twenty piano sonatas as of 2011 yet we only ever seem to hear the works of the 1980s. This is perhaps his choice but we need to have the wraps lifted off so we can hear more of his music, perhaps at next year's BBC Proms? For now though these discs offer an easy and inviting way in, but don't forget the Hyperion and Naxos discs.
Kapustin, Ukraine-born, had his training with Alexander Goldenweiser, one of the classical greats. He soon found his fame and métier in the jazz world, even if his compositions adopt classical formats. He has his own website but don't overlook Leslie De'ath's performer's perspective on this site.
The Sunhee You disc presents the listener with two sonatas: 1 and 7. The First (Sonata-Fantasia) starts with a milky and clouded swirling Vivace which makes slow yet impulsive progress. This fits well with a dreamy Largo. Contrast this with the casual urbane sidle of the third movement and a concluding Allegro molto with a nice sense of surmounted heights coupled with those quick-tumbling rushings typical of the composer. The Seventh Sonata confounds its Allegretto marking with music of mordant protest even if the Adagio amoroso meets the title half way with some dreamy moments. Not that this holds Kapustin back in this movement from his addiction to quick pulse, virtuosic display and the intoxication of speed. He does however find time for music that emotes softly.
The Concert Etudes op. 40 present the listener with a Prelude of railroad urgency and a delight in youth and acceleration. The Intermezzo is a loose-hipped stroll of a piece. The mincing hiccupping Comodo of the Ten Bagatelles makes way for an almost Mozartean Allegretto. The disc ends with the Variations op. 41 – a Stravinsky homage. Its angular opening sets the scene for a sequence of variations flowing and seeping one into the next. The miniature trilling railroad bell (2:20) is a delightful touch and the piece, when looking set to end in wispy trills, suddenly explodes back into Kapustin's express-train rhythms. The pianist provides her own liner-note for this disc.
For Sukyeon Kim's CD the useful liner essay is by David Moncur. Kim revels in the music's slinky double-jointed articulation and there's even a Tchaikovskian sweetness at 4:35, tr. 1. This pianist can certainly flood the stage with Kapustin's sudden dazzling sunbursts. The Toccatina is an essay in cooling jazz with bursts of aerobic athleticism, breathy but not breathless. Of the op. 40 Etudes the Prelude is very fast pulsed. Its metropolitan spirit projects commercial sophistication. The rapid-trilling Reverie keeps well clear of sleepy inwardness. The Toccatina again proceeds at full stretch shedding echoes of Sondheim and Stravinsky like shrapnel, left, right and centre. The fast-moving Pastorale is no rural dream with its commingling of life-enhancing intricacy and speed. The Intermezzo is cooling and relaxed loose-jointed stuff while the Finale returns to Kapustin's trademark urgency.
The star-sprinkled night skies of the Andante suggest the roof lounge of some New York hotel while the Aquarela is slinky yet pin-sharp. Day-Break evokes an easy-sleepy city morning: lazy and rhapsodic. The Second Piano Sonata is in four movements. Its speed-merchant Allegro Molto and Scherzo are likewise vintage Kapustin. They are followed by the lovely azure light suggested by the Largo. For the final Perpetuum mobile there's a return to the hectic, brakes-free, tumbling-rumbling downhill ride of a hay-cart out of control.
Kapustin has a well populated work-list. When are we ever going to hear the piano concertos? There are six of them – some with orchestra and others with big band but let's also mention the concertos for cello (2), violin, sax and double bass. Add to these a Double Concerto for violin and piano, a Concerto for Orchestra, a Sinfonietta and a Chamber Symphony. I can imagine John Wilson and Joanna MacGregor making a triumph out of recording all six piano concertos. Hope springs ….
Rob Barnett